As a new and highly trafficked blue ocean, TikTok has always been centered on outputting creative content, firmly sticking users with rich UGC content.
What is UGC?
UGC refers to user-generated content. With the development of the Internet, people not only browse information online, but also publish/upload information, both as viewers and creators of content.
For brands, UGC on TikTok is very similar to UGC on other social media platforms. It is created by TikTok users and can showcase content for your brand and products.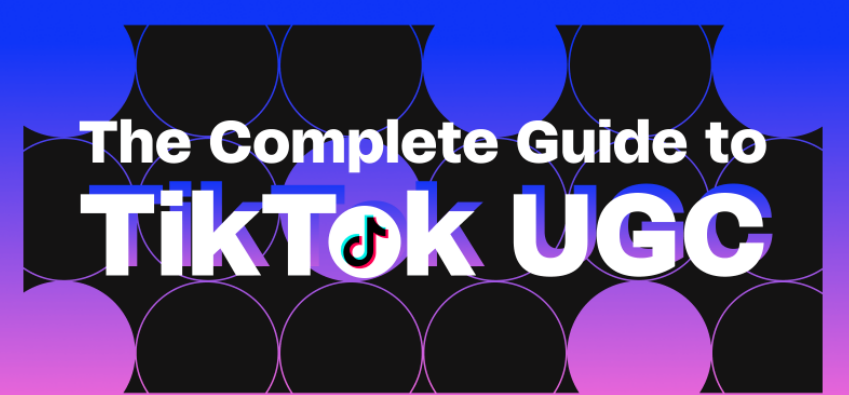 They may use your product in their videos and comment on it or show their audience how to use it. They may also participate in TikTok challenges initiated by your brand, or simply create personal videos using your brand tags.
Alternatively, you may also see user-generated content where people use features like Duet and Stitch. Therefore, they may splice or duet with your videos, creating unique new content to attract their audience.
Many brands may share these videos with their audience (with the original content creator's permission, of course). You can even expand their influence by using TikTok user-generated content in your ads.
Why is UGC so important for TikTok?
The rise of UGC, in addition to the performance and interactive characteristics of the Z generation user group, is supported by professional survey data: young people of the Z generation spend 30% of their time every day on media information produced by the same group of consumers and users. They believe that user-generated content is more trustworthy than other professional media.
Therefore, due to its relevance and authenticity, content from real users can perform well even on TikTok.
In a study by the Real Eyes video testing platform, UGC videos on TikTok scored 22% higher than brand videos. Compared to TikTok brand videos and Facebook video ads, these UGC videos can attract and hold the audience's attention for the longest time.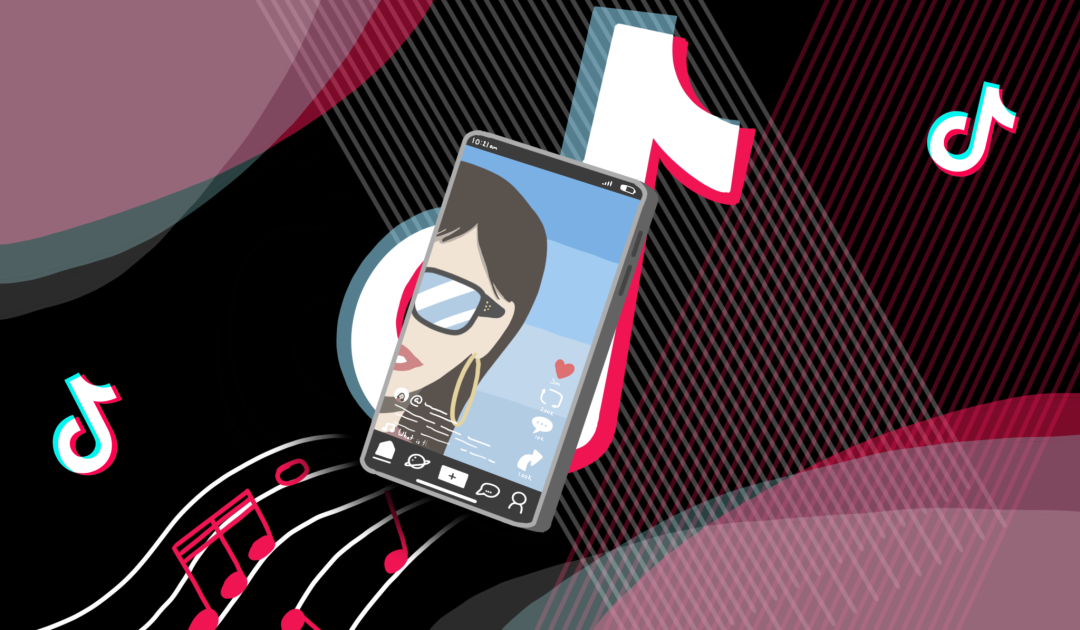 In addition, people have found that UGC videos have a greater emotional impact than brand videos. TikTok UGC videos can encode emotions 22% better than brand videos. Their encoding scores are 4.7 times higher than Facebook ads and 10 times higher than traditional ads. This fully demonstrates the power of user-generated content on TikTok to attract audiences emotionally.
The so-called "capturing young people is capturing the future". By using the trust of young people in UGC, many overseas brands or merchants set up marketing activities, provide prizes or subsidies, and lure consumers to complete promotional tasks for the brand. At the same time, they reach out to groups with similar interests with advertising content, which is one of the most natural ways for brands to gain loyalty.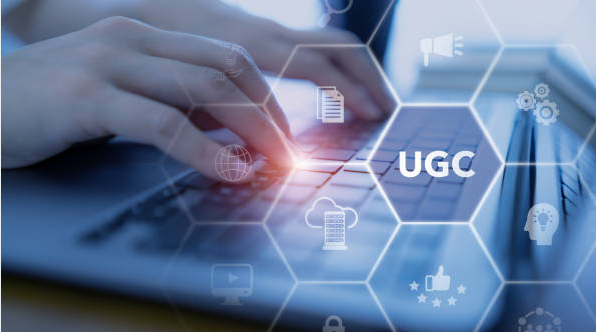 How to use UGC marketing to ignite TikTok?
Now that you know how user-generated content on TikTok can serve your brand, you may be ready to start your own advertising campaign. Before starting, make sure you follow the following best practices to guide your advertising campaign.
1. Determine the type of UGC
First, it is important to understand the type of UGC that is best suited for your advertising campaign. This depends entirely on your advertising campaign goals and what you hope to ultimately achieve. Some of the most common types of UGC you can see on TikTok are:
(1) Challenge
This involves challenging your audience to perform specific tasks based on your prompts and showcasing your product. Suppose you want to promote a new eyeshadow palette. You can challenge people to create a unique makeup look using your product.
For example, Coca-Cola challenged #ShareTheMagic with loved ones through Coca-Cola.
(2) Contest
This type of UGC activity gives your audience the opportunity to win something valuable, giving them more reasons to participate. It can be a gift card, a new product, or even an experience that can attract them to participate in your event.
(3) Comment
In this type of UGC, reputable content creators provide genuine reviews of your product. This is a good way to win the trust of your target audience and inform them of their purchasing decisions.
(4) Tutorial videos
As the name suggests, this type of UGC involves creators providing operational skills and instructions. This is another way to gain trust and inspire people's purchasing decisions.
2. Be clear about what you want
Don't be afraid to tell your audience what you want to see from them. Provide clear instructions on how to participate, such as how to showcase the product, what they need to include, and what theme tags they should use.
This is crucial for avoiding confusion and obtaining high-quality content from the audience. This is especially important for UGC activities involving competitions, as you need to establish cle ar rules for people to follow so that their content can be counted as submissions. This way, you can prevent someone from coming to you to complain about how their submission was not counted.
3. Create a brand tag
If you want to concentrate all user-generated content in one cohesive place, tags are essential. You can use these tags to easily track all the content people create for your advertising campaign. Therefore, it is important to come up with a brand theme tag that is unique and stands out for your brand.
4. Collaborate with influencers
If you want to collect a large amount of user-generated content, you need to reach as many people as possible. This requires showcasing your advertising campaign to the right people so that it can spread and reach more users. One of the best ways to reach the right audience is to collaborate with influential TikTok creators.
TikTok creators have the kind of influence you need to showcase your campaign to hundreds of thousands of people at once. What they do on TikTok is often easily accepted by people - whether it's dancing to choreography, using a certain product, or trying a "hack". So when you get them to participate in your challenge or competition, it may inspire many of their followers to follow suit.
Additionally, you can use third-party TikTok analytics trackers to discover UGC the latest trends.Shoplus is an all-in-one TikTok analytics tracker to help content creators to keep track of TikTok trends. With Shoplus, you can access a range of powerful tools and features that help you stay on top of the latest trends, including trending videos, songs, and hashtags, all in one place.
When beauty brand e.l.f came up with the song "Eyes. Lips. Face.", they challenged their audience to create fun videos using the song. Influential creators on the platform such as Brittany Tomlinson and Kira Kosarin helped expand the reach of the campaign. Over 1.4 million TikTok videos were created using the song, and the #eyeslipsface theme tag garnered over 9.4 billion views.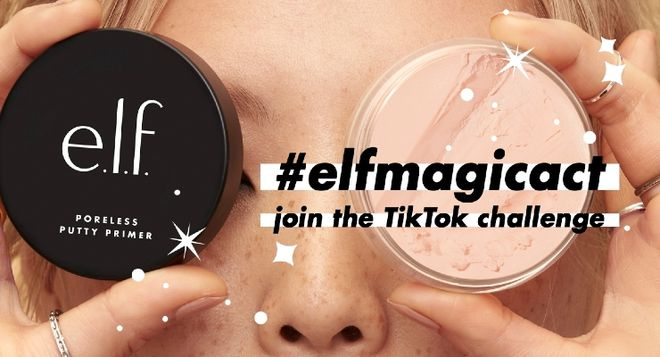 When collaborating with TikTok creators, make sure to choose creators who can influence your target audience. This means collaborating with creators who specialize in your industry or niche market. More importantly, even with sponsored videos, allow them to maintain their personal style freely. This is one of the best ways to get unique, authentic, and awe-inspiring influencer marketing content because you don't restrict their creativity.
5. Share UGC on your account
You can use UGC to fill your TikTok account and share authentic reviews and tutorials from influential creators and ordinary TikTok users. This not only fills your page with positively branded content to win the trust of potential customers, but also gives your fans the recognition they deserve.
Alternatively, you can create videos inspired by audience content through splicing or duets. Or use these features to answer audience questions and reply to comments on your previous videos.
Fabletics regularly shares UGC from different customers to showcase the real people who make their clothes. This gives them the recognition they deserve while building trust with potential customers.
6. Use UGC videos in ads
After obtaining permission from the original creators, you can combine multiple review videos into a powerful video for your TikTok ads.
You can also leverage tutorial videos and turn them into informative ads to encourage many people to make purchases.
To maximize the impact of your ads, you can even involve influential TikTok creators in your UGC ad campaign. Collect videos they have made for your brand and turn them into ads. This is a great way to attract the attention of audiences who are already familiar with these TikTok creators and increase awareness of your brand.
In summary, exploring the potential of user-generated content on TikTok can help you grow strong in brand success. With this ultimate TikTok UGC guide, you can master all the content.