TikTok user-generated content (UGC) is equivalent to word-of-mouth marketing and has become one of the most popular strategies for brands to capture attention on the platform. Unlike other branded TikTok marketing, UGC is more trustworthy and engaging, as it seems like it is created by real users and reflects their authentic experiences and opinions. It's all about being authentic! Drive engagement with TikTok hashtag challenges.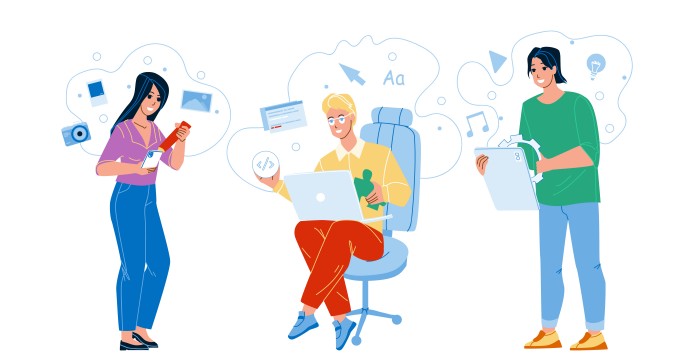 In this article, we'll share tips on how to search for viral TikTok videos featuring user-generated content (UGC), and how to find the perfect TikTok content creators for your brand. With our expert advice and user-friendly tool, you can easily discover trending UGC videos and connect with top TikTok creators. Whether you're a small business or a large corporation, our tools and resources make it easy to take your TikTok marketing strategy to the next level. So, why wait? Learn how to unlock the power of UGC on TikTok and start boosting your brand's reach and engagement today!
What are the popular UGC formats

on

TikTok?
UGC refers to any content created by individuals rather than the brand itself. It is utilized across all stages of the customer journey to drive engagement and increase conversions by influencing consumer behavior, ultimately delivering the powerful concept of social proof.
The popular UGC formats on TikTok that leverage by brands include:
1)

Hashtag challenges
Branded hashtag challenges as the most widely used UGC method on TikTok. Brands create these hashtag challenges to encourage TikTokers to participate and produce creative content that aligns with the brand's values and messaging. This UGC method serves as a powerful tool for brands to establish deeper connections with their audiences.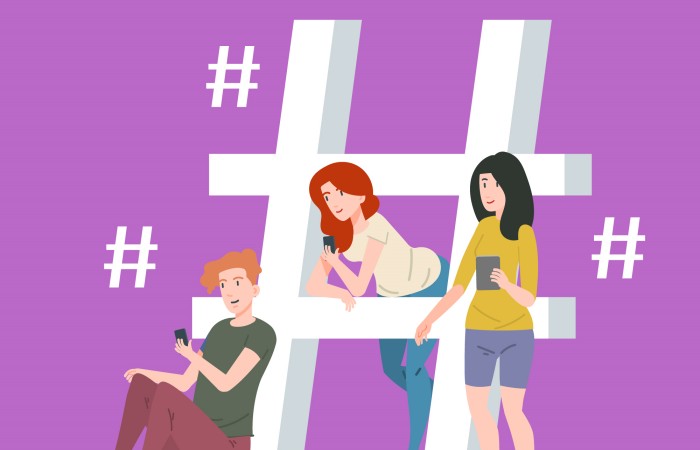 2)
Duets
A popular feature of TikTok is Duets, a feature that allows users to make split-screen videos with others. This feature allows users to create unique and creative content, and can be used to promote products or services.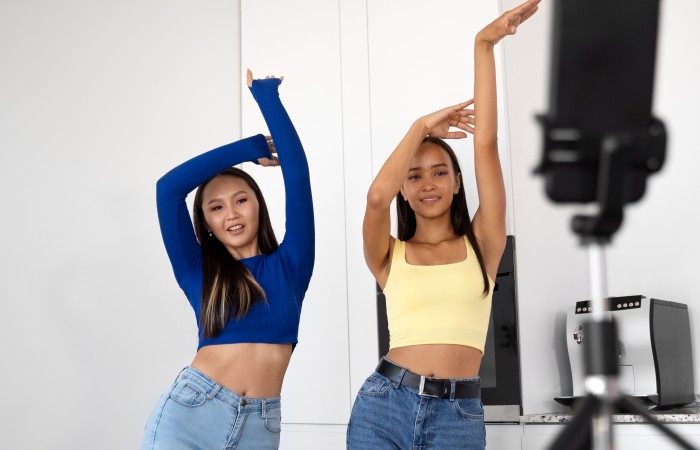 3)

Reviews and unboxing
It is common for TikTok users to review or unbox products, sharing their opinions and experiences within the TikTok community. UGC in this format can increase sales and brand awareness and is often used for product promotion. These product reviews are often more authentic and relatable to viewers than traditional advertisements, making them more effective.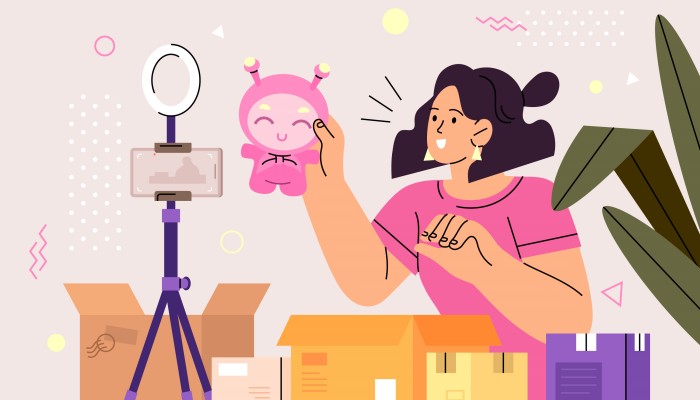 4)

Knowledge - sharing
TikTok is not just for entertainment - many users create informative videos that educate their audiences on a particular topic. This format is highly effective for establishing credibility and authority in a particular niche, making it a valuable tool for influencers and businesses alike.
The knowledge-sharing type of content is especially useful for businesses and content creators looking to showcase their expertise and connect with their audience.
H

ow to create a successful UGC on TikTok?
Before we proceed further, let's explore the benefits of brands leveraging UGC. User-generated content is all about creating a sense of community and connection with consumers. Brands can make their products more appealing to shoppers by sharing real customer stories and their experiences with them, creating a sense of authenticity and relatability.
Incorporating UGC into your marketing strategy is a smart way to build engagement and increase brand awareness. For example, run a UGC contest or to start a branded hashtag challenge can encourage users to create, post and share content related to your brand. Creating an emotional connection can resonate with your audience and foster a sense of community. Especially among the younger audience group - Millennials, research shows that they are more likely to make a purchase decision if they see user-generated content (UGC) of the brand before making a decision. Leveraging UGC is a powerful way to build buzz and increase your brand's awareness.
But how can one create successful UGC on TikTok? The first step is to look through viral UGC on the platform to gain inspiration and identify what makes them popular. You can browse top UGC related to your topics through the TikTok discovery page or enter key topic hashtags to browse top videos. That's a basic manual way to find popular UGC. The faster alternative would be to implement a TikTok analytics tracker. Shoplus is an all-in-one TikTok analytics tracker to help content creators to keep track of TikTok trends. Shoplus users can explore and download viral TikTok videos easily to analyze their content and gain insights on how to create fresh and engaging videos that will captivate and engage your audience.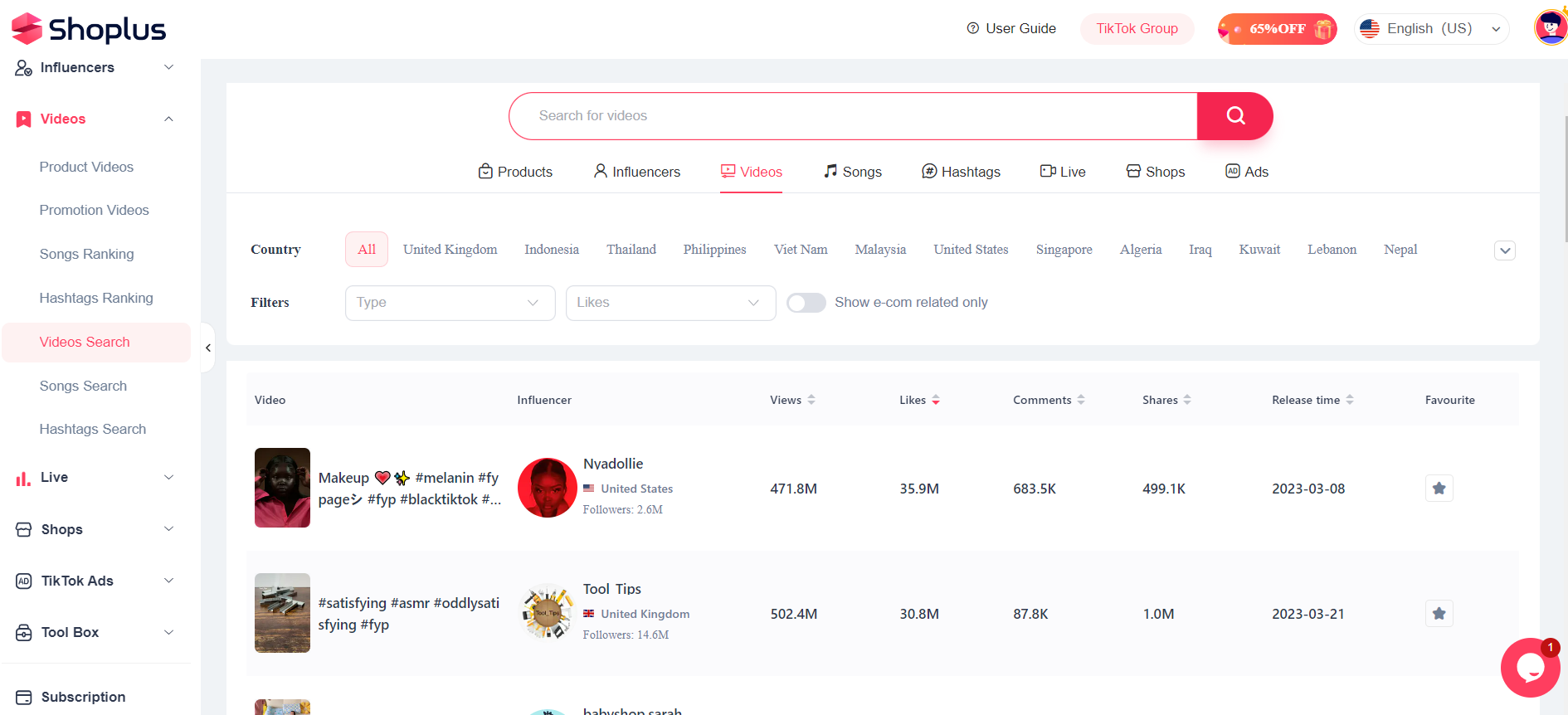 After you have an idea of what works, you can start making your own videos. Try to make videos that are creative, unique, and entertaining. Make sure to use the right hashtags and engage with other users to help your videos get noticed.
To conclude, leveraging user-generated content (UGC) on TikTok can be a powerful marketing tool. You can increase engagement, reach, and sales by encouraging users to create and share their own content related to your brand or product via different UGC formats. Getting the most out of UGC on TikTok requires a clear strategy, guidelines for content creation, and engaging with your audience. As a result, you can build brand advocates and loyal customers. With the right approach, businesses can leverage UGC to connect with young audiences and stay ahead of the curve in marketing.