TikTok has amassed more than 3 billion downloads in less than four years and has penetrated a third of all social media users on the planet. It has become the most popular social media in 2020, followed by the enthusiastic Gen Z. According to the global overview report released by DataReportal, TikTok is the sixth most frequently used social media platform in the world. Facebook leads, followed by YouTube, Instagram, WhatsApp, WeChat and TikTok. The most popular content category on TikTok, based on tag views, is entertainment, followed by dance (181 billion tag views) and pranks (79 billion views). Now TikTok has gradually developed into a way for users to share comedy skits, business tips and more.
Why viral sound is signigicant to TikTok?
We all know that TikTok's audio is an important aspect of the overall experience. TikTok Sounds is why the platform has been such a huge success. In fact, when they partnered with Kantar to learn more about the importance of voice to digital marketing, they made the following findings:
90% TikTik users think sound is vital for TikTok user experience
70% TikTok users think TikTok ad with viral sound is more interesting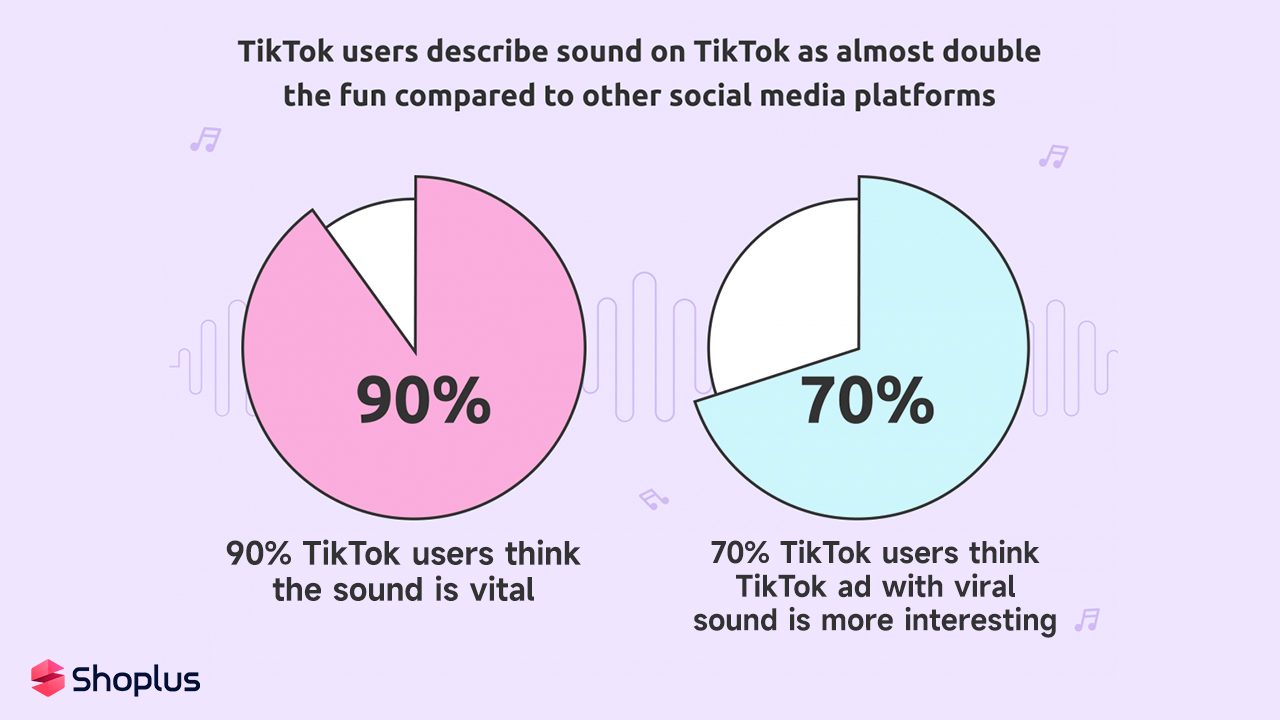 TikTok sound is undoubtedly an integral part of TikTok's success. Without viral tiktok sound, many videos would seem boring. Knowing how to find trending music on Tiktok opens the door to traffic growth for TikTo users. There are many ways to find popular TikTok sounds, and not all of them are easy and effective. If you don't already know how to find viral tiktok sounds, here's everything you need to know and how to use it to grow your brand.
Ways to Track Trending TikTok Sounds
1. Use TikTok creative center
You can find songs you want in TikTok creative center. TikTok's creative center allows users to view the most popular songs on the app and even filter by region. The latter is especially handy when your target market is in a different region than yours. Clicking on any song in the list also displays a graph showing its overall performance over the past week. Note that you must be logged into the Creative Center to gain full access to the data. Get account for free with TikTok Business Account which is also free. You can see popular songs as well as break out songs. See trending tiktok songs in last 7 days or new to top 100. You can also view songs approved for business use.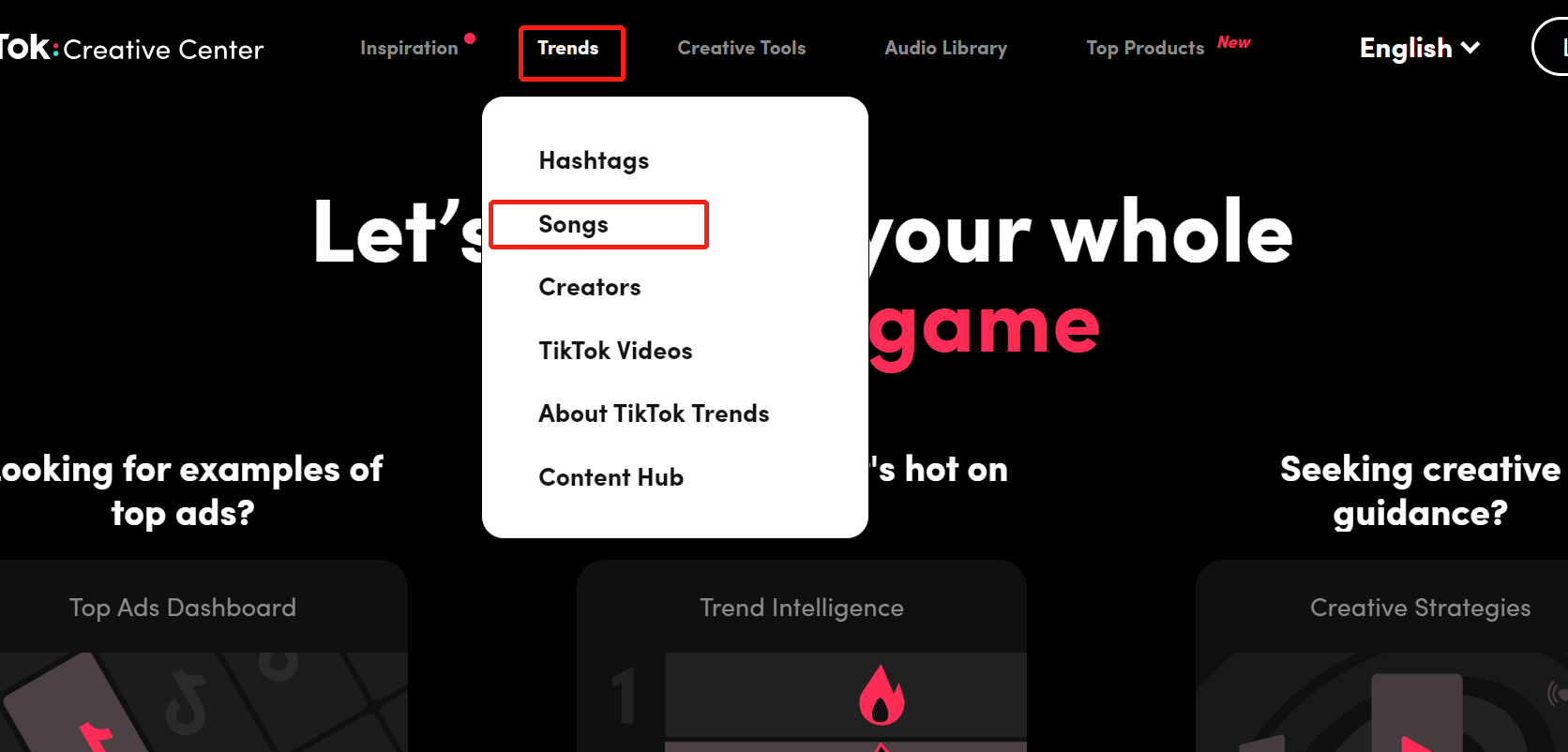 2. TikTok audio library
TikTok's recommended playlists for certain users are displayed at the top. The sound sync tool allows you to submit or make your next video and have the sound added immediately. Top music is also listed, you can enter music name and search, you can see the duration and hashtags of the sound you find. You can also select usage, usable placements, themes of tiktok sounds for better selection.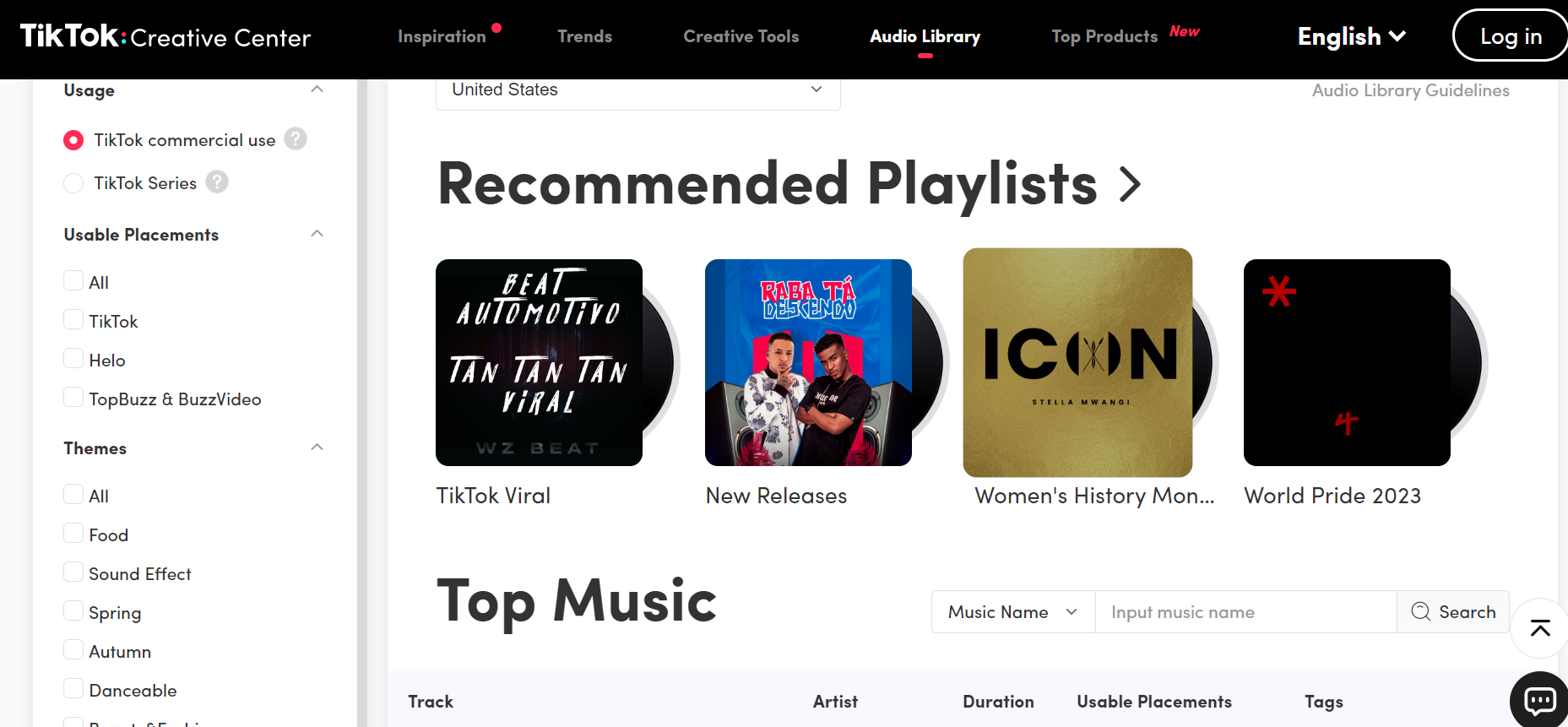 3. For you
Find viral sound in "For You" page. The "For you" page is one of the most important features of the app. It allows users to watch popular videos from accounts they may or may not follow. It's a personalized and scrollable content. TikTok will personalize the page for you based on each user's actions on TikTok (for example, they like, share, view multiple times, etc.). Each page will have different content. However, a large percentage of these videos go viral and have the potential to become pop hits. Just watch the videos TikTok recommends to you and pay attention to the voices that come up over and over again, and eventually, you'll realize what's trending. Sound is a ranking signal for the TikTok algorithm. So, using popular audio clips can also increase your chances of appearing on more For You pages. That's why tracking viral tiktok sounds are so signififcant.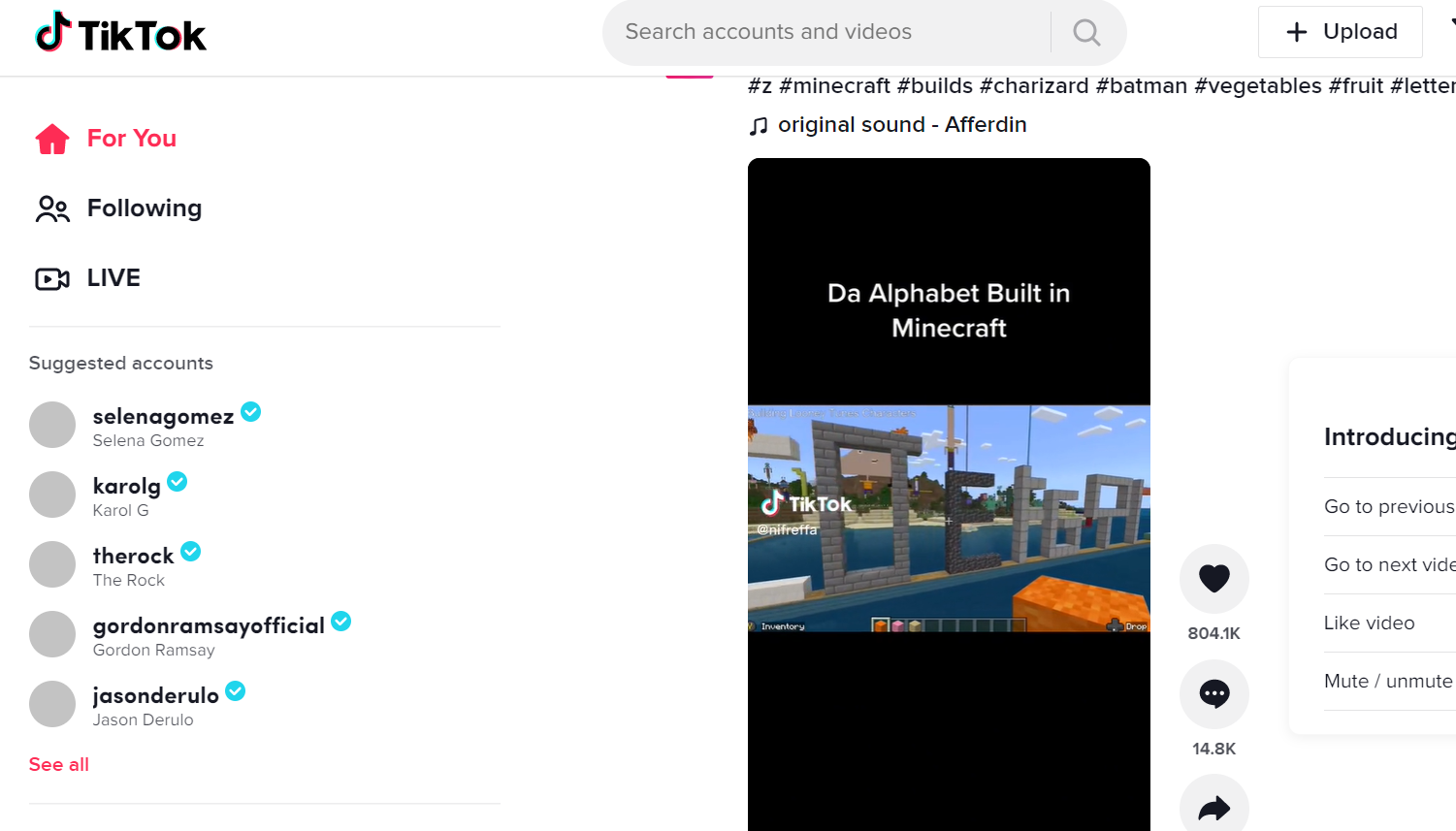 4. Use free TikTok tracker-Shoplus
Use free TikTok tracker can be the choice of most TikTok sellers, influencers, etc. Use Shoplus-the free TikTok analytics tool, you can see break out songs as well as popular songs of tiktok. You can see the duration and how many videos use this sound. What's more important, videos growth is most people concerned. Use approprate viral tiktok sound to help you boost tiktok views are most users want. Or you can directly enter the song name and search the sound you want. You can also use Shoplus to see TikTok follower analytics.
Step 1: Enter the Shoplus portal, find "Songs Ranking" in Videos of the left bar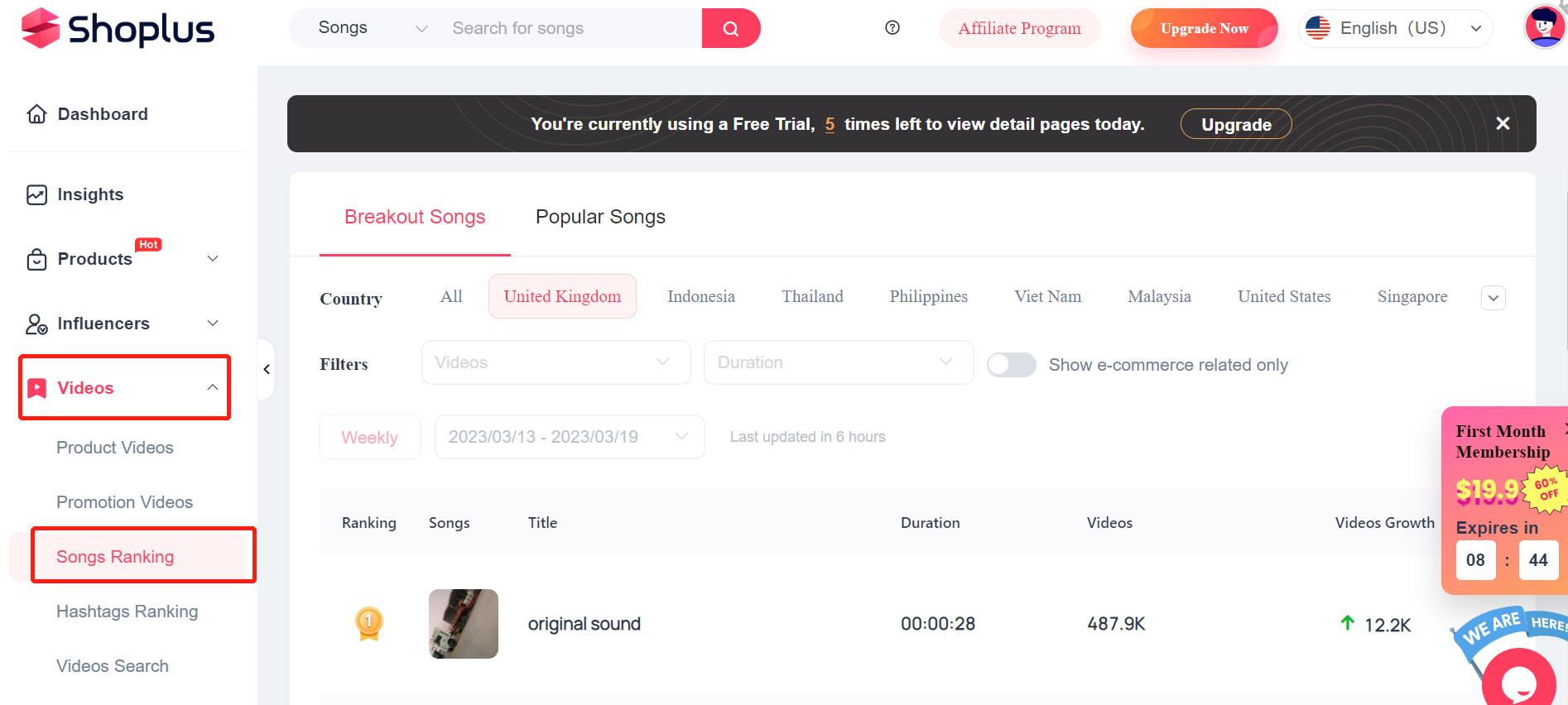 Step 2: Select country, video, duration or filter e-commerce only based on your needs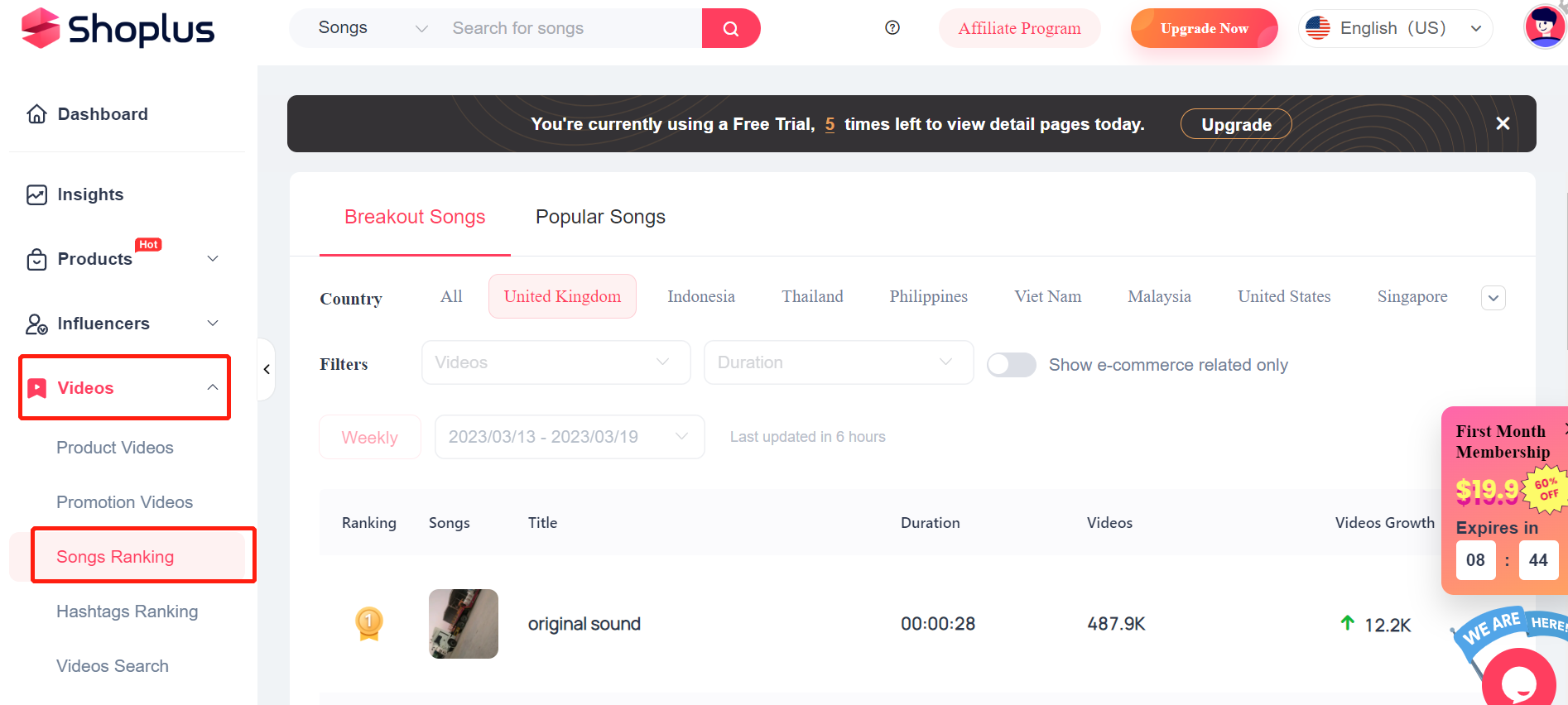 Step 3: Click the sound that you want to know, to know its views, videos, etc.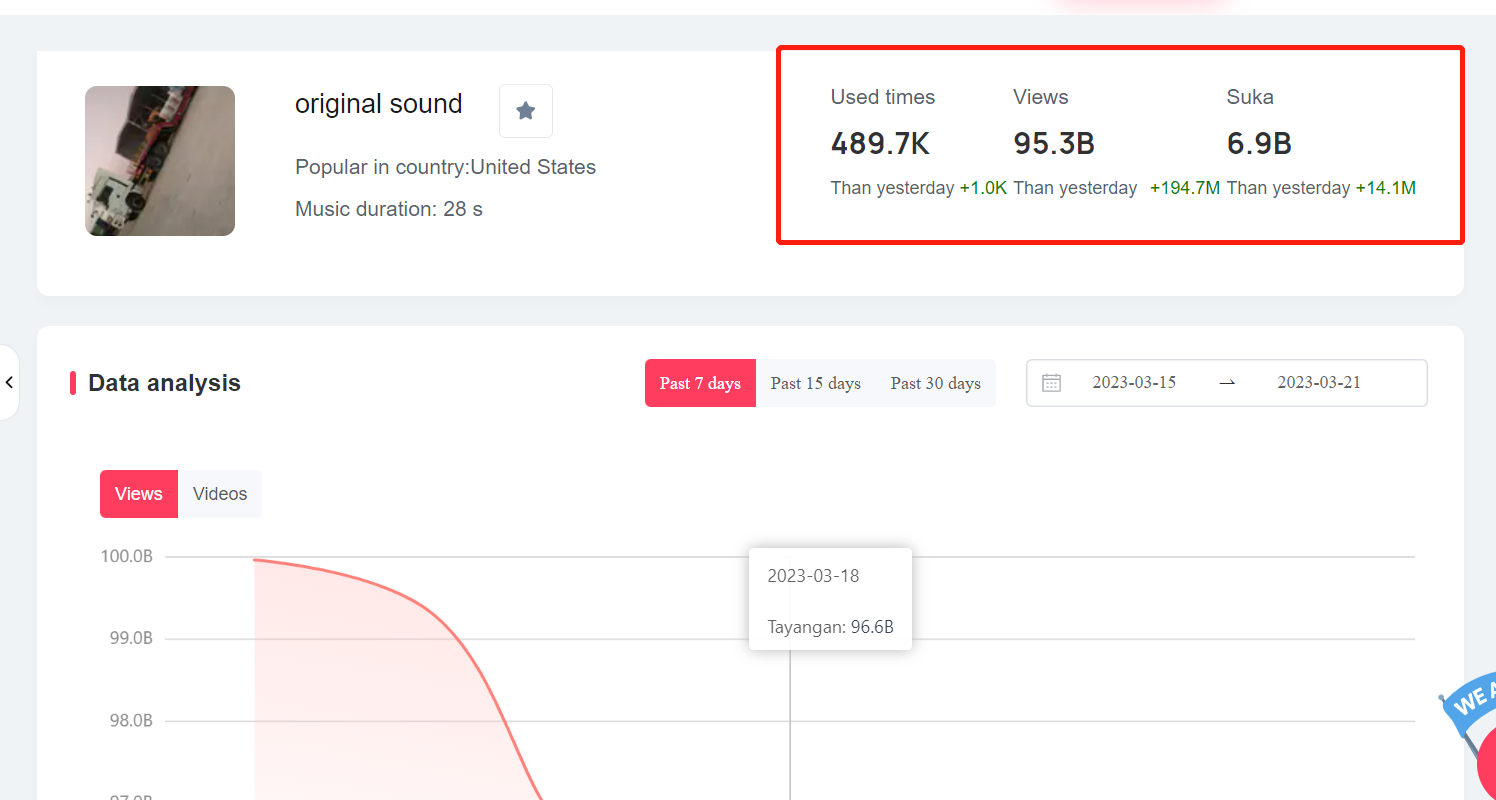 5. Use custom sounds
Curating custom audio will help your brand stand out and fit into the TikTok culture. Create original sounds by remixing stock sounds, adding voiceovers or sound effects. You can also use a voiceover for your video, here's how.
Open the TikTok app. Tap the plus (+) button at the bottom to record a new video.
Hit the red record button and film your content.
When you're done recording, tap the down arrow on the side menu, and then tap Audio Edit. Add a voiceover in the edit screen. Tap Record, then record your voiceover. Click Replace original voice with recording to hear only your voice-over in the final video. When finished, click Save. Finally post upload your TikTok.
Using voice as a call to action, asking viewers to make a video using your brand voice and hashtags is a very popular model for branding. If successful, the promotion effect is unpredictable.